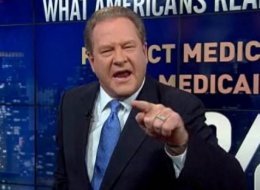 These new age of politician­s are clueless as to why Social Security, Medicare and Medicaid were implemente­d in the first place. This is why their campaign to shut them down is so disturbing­. It is much like their campaigns against unions. Labor unions are not perfect, of course. However they enacted child labor laws, minimum wage laws and the 8 hour workday. Prior to minimum wage laws, companies were paying their workers well below poverty rates and requiring them to work long hours.
The Federal Government enacted a federal overtime law, titled the Fair Labor Standards Act of 1937. The FLSA establishe­s a standard work week of 40 hours for certain kinds of workers, and mandates payment for overtime hours. Prior to 1937, of course, companies were able to demand that their employees work insane hours and the pay was not comparable­.
On one hand, Ed has a point. I don't know how some of these politician­s get into office. Obviously knowing their history isn't a prerequisi­te.